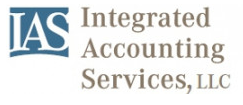 Frequently Asked Questions
Does the contractor need to purchase the QuickBooks program before the course?

No, but it would help to understand that QuickBooks Pro is one of the most popular accounting software used by independent contractors.



If they need to purchase the program, How much does it cost?

You can buy it cheapest at Costco for about $180—I recommend buying QuickBooks Pro. Our firm works with the online version of QuickBooks for our clients.



Do they need to bring a computer? What else should they bring to the course?

I would recommend it because they can work on their own computer. We will provide some paper and pens to use.
QuickBooks Intermediate Course Outline
Tracking and issuing 1099's

Setting up a General Ledger chart of accounts
Bill Tracking

Entering Purchase Orders

Entering Bills

Paying Bills

Job Costing