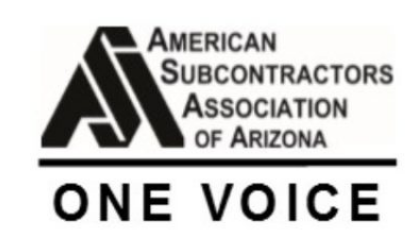 Valuable information for company owners, upper management, risk managers and safety professionals. Sign Up Today
Join ASA of Arizona, our GC Partners and panelists to explore job site safety and the impact of safety planning on the construction team and overall project:
• Safety Planning as a Team Effort for a Safer Job Site
• Contract/Subcontract Language — The Fine Print
• Task Hazard Analysis & Pre-Task Planning
• Top Safety Violations seen by ADOSH (over and over)
• Improving Fall Safety
• Recordable Injuries and Employing Telemedicine to Reduce Claims
• EMR or RIR — What's concerns your GC most?
• Is EMR being used to exclude bidders?
• And more! Bring your safety questions!