Upcoming Events, Conferences and Expos for Construction Professionals

Published August 4th 2016 at 12:00am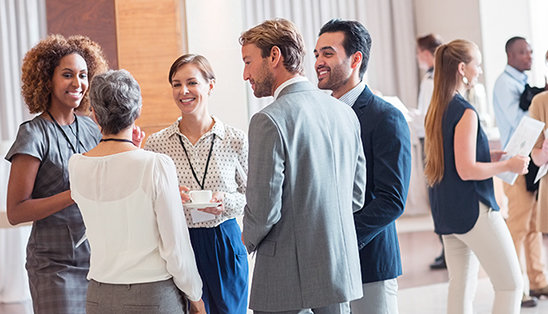 Connecting with other construction professionals is crucial for growing your business and learning new trade techniques and technologies. Check out these upcoming events, conferences and expos related to all facets of the construction industry.
September 7-9, 2016
Austin, TX
CONSTRUCT features carefully curated presentations, 1-hour learning sessions and technical tours of local sites. Carve out time to visit the large exhibition of construction products and services.
Greenbuild International Conference and Expo
October 5-7, 2016
Los Angeles, CA
Greenbuild is the largest conference and expo dedicated to ecologically sound building practices, techniques and technologies. Greenbuild includes speakers, LEED workshops, tours of green buildings in LA and industry showcases. There will also be plenty of networking opportunities for attendees.
Design-Build Institute of America
November 2-4, 2016
Las Vegas, NV
This conference annually attracts thousands of professionals spanning the agricultural, engineering and construction industries. Industry leaders in project management and design will speak on best practices, challenges and emerging trends.
IRMI Construction Risk Conference
November 6-9, 2016
Orlando, FL
The Construction Risk Conference (CRC) brings together professionals from the insurance and construction industries to discuss how to improve risk management, insurance coverage and lower insurance costs in the construction industry. Attendees can earn certifications in risk management, liability and insurance topics.
December 5-7, 2016
Las Vegas, NV
This massive conference affords opportunities networking, panel discussions, and continuing education. Earn credits by taking classes taught by professionals and get up to date on the cutting edge of the industry.
Are you a contractor looking to start your own business? Contact us and we will help you through every step of going solo, from prepping to state exams to registering your new company's name.