Top 10 Things To Do This Fall In Arizona

Published October 4th 2019 at 12:00am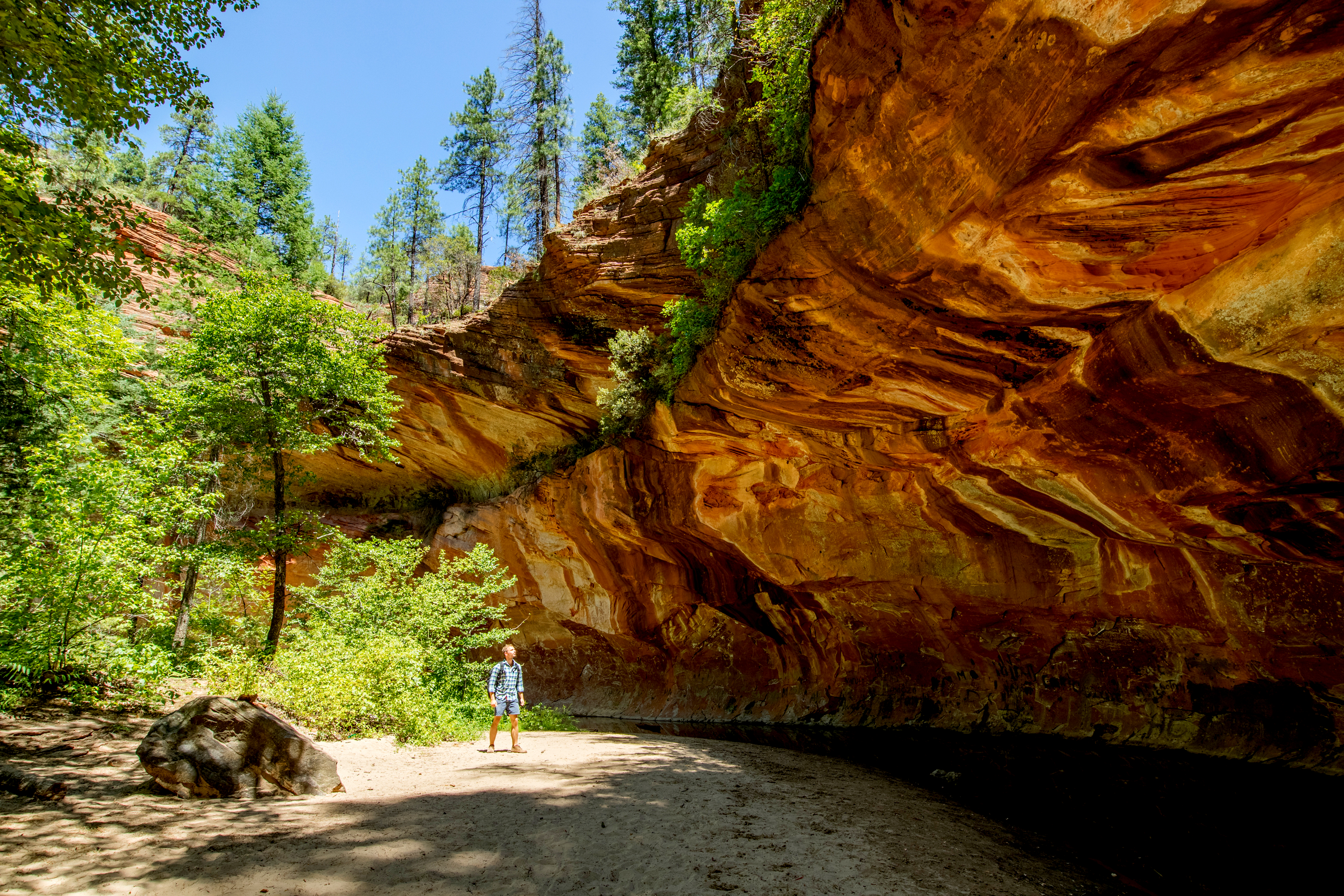 Fall has finally hit Arizona! The transition between summer and winter is the most loved season for all Arizonians. Let's welcome the cooler nights and get excited about all the upcoming events headed our way. Below are new and fun activities to do in the fall.
1. Scottsdale Taco Festival
Attend the original Arizona taco festival held in Scottsdale on October 12th and 13th. The festival starts at 11:00 am to 7:00 pm. Who doesn't love a great taco and couple of tequila drinks for lunch? Stop by My Nana's Best Tasting Hot Sauce Tent , dance to live music, explore the Tequila Expo , and watch masked wrestlers entertain the crowd with their solid moves. This is a cashless event, so all food and beverages must be purchased with a credit or debit card. General admission for Saturday and Sunday are $15. You can even buy weekend passes for $25 and save $10! Grab your tickets here .
2. Feast Your Eyes on the White Mountains
Early October is the best time to discover the beauty of fall in eastern Arizona. The White Mountains provide gorgeous fall foliage to admire. If you enjoy hiking, take a trip to the White Mountains and explore the trail system . Located in the Show Low and Pinetop-Lakeside area, there are more than 200 miles of trails. This trail system has been carefully designed and is for non-motor users. You will likely come across horseback riders, mountain bikers and other fellow hikers.
3. Pixel Yourself at the Arizona State Fair
Enjoy rides, music and fresh foods at the Arizona State Fair , located in Phoenix. The fair runs October 4th - October 27th (Weds-Sun) at the Arizona State Fairgrounds. Since 1905, the fair has gathered thousands of people to enjoy the richness and diversity that Arizona has to offer. Don't miss the full concert line-up and jam out to some of the best-known names in entertainment. Get your tickets here and plan your visit!
4. Celebrate Helldorado Days
Helldorado days are held in Tombstone every third Friday, Saturday, and Sunday in October. The celebration consists of gun re-enactment shows, endless street entertainment, fashion shows and much more. Explore the original silver mine held right under the streets of Tombstone, immerse yourself in the variety of museums and take a ride on a stagecoach. Book your stay and get ready to explore our historic district.
5. Take an Apache Trail Tour
The Apache Trail Tours is based in the Goldfinch Ghost Town, only 4 miles NE of Apache Junction, AZ. Directions from Phoenix and Tucson are located online . You can book the 2 hour Quarter Trail Tour or the 4 hour Half Trail Tour. Each will cover the historic road and all the beautiful scenery Arizona has to offer. You will see steep mountainsides, rock outcroppings and geological formations that are only in Arizona. If you're interested, book here to schedule the Quarter Trail Tour. If you want to book the Half Trail Tour, please call the office at 480-982-7661 to reserve.
6. Visit a Petrified Forest
The Petrified Forest National Park is nestled in the northeastern part of Arizona and is home to numerous fossils dating back millions of years. See the petrified trees, geological deposits and desert shrubs ablaze in red and gold colors! You can hike off the beaten path and explore the Billings Gap Overlook , go camping, hiking or visit the historic Agate House . The fall operating dates are September 31st to December 31st, from 8:00 am to 5:00 pm.
7. Wine Tasting in Sonoita
Sonoita is a grape-growing region designated by the U.S Government and is similar to an appellation of origin to other countries. From Tucson, Sonoita is located about 40 miles away. The region is surrounded by rolling grass hills where tasting rooms and vineyards continue to grow. Take a wine tour and explore Arizona Hops and Vines , Dos Cabezas , or Wilhelm Family Vineyards .
8. Ales on Rails
If you want to enjoy a craft beer surrounded by the Verde Canyon, then come visit Ales on Rails . Come to the Verde Canyon Railroad's increasingly popular daily festival from September 17th to October 31st. Head over to the depot patio at 11:00 am and be ready for the train's departure at 1:00 pm. Discover a grand selection of craft beers that can only be found in Arizona. Hot pretzels, gooey cheeses, and potato salad will also be served. Find the railway at Verde Canyon Railroad in Clarkdale, AZ. Tickets for a first-class train ride, lunch on the patio, logo beer glass and 5 beer tastings, are $110. Tickets for a first-class train ride, 5 beer tastings, and a logo beer glass are $99.
9. Hike in Red Rock Country
Travelers often take time to visit Arizona's second-biggest tourist attraction, Oak Creek Canyon . Located between Flagstaff and Sedona, it is often described as the little cousin of the Grand Canyon. Explore 5 different hiking trails, go camping, fishing or schedule a visit with a tour guide. Make sure to stop at the Oak Creek Canyon Vista where you get a bird's eye of view of what awaits you in the canyon below. There are a variety of lodgings to make your stay more comfortable.
10. Superior Burro Run
A burro run is a team event being comprised of a runner and a burro. Attend the event as a spectator or join the race! Burros began as beasts of burden but eventually became loved by residents. The Superior Burro Run begins October 12th at 9:00 am - 7:00 pm. The event will take place on the main street in Superior, AZ. There are 2 courses, a competitive (approx. 12 mi.) and introductory course (approx. 6 mi.) Each course provides a mixture of paved roadways and trails. Look over the schedule and sign up here .
There is an endless amount of history, culture, and beauty to discover in Arizona. Whether you are looking to start your own business or move here, we've got you covered. Reach out to us for more information on events surrounding Arizona today!