Blog
Blog
Smart Study Tip | How to Study For an "Open Book" Contractors Exam
Published February 16th, 2017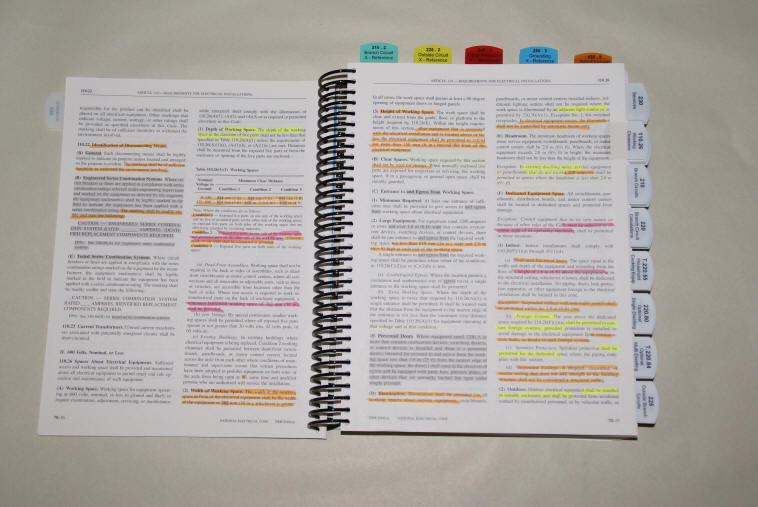 Are you planning on getting a contractor license? Here are a few quick tips for you on how to prepare for an "open book" contractor exam . If you never had to prepare for exams, it can seem very daunting and tedious. However, with regular short sessions of studying, you can be extremely productive and efficient.
There are a couple ways to improve your pass rate if you follow through with them. Consider taking an exam prep course as it will be a better place to discuss and receive new information. On your own, you should also prepare by purchasing all open books and going through the information with highlighting and underlining. Let's take a look into some tips to prepare you on how to study.
Take An Exam Prep Course
You should consider taking an exam prep course as it will greatly improve your success rate for passing the state exam. It is definitely better to take a classroom setting than taking an online school. One of the main reasons is that the center can give you relevant and state-specific information that you might miss while studying on your own.
The teachers are also more experienced and well-versed on the test and industry as well. You can network and pick their brains so you can find relevant information that helps speed up your learning. A course also has a structure for lessons and a schedule for keeping you on task. A lot of self-study requires discipline and can get lonely at times. Studying in the classroom will help remedy both for you. Of course, don't neglect to do your daily homework too as it will help with retaining the material.
Purchase all open books
Before you take the exam, find out what kind of books you can take with you into the exam. You can check out the candidate information bulletin or content outline to find out which ones can make it into the testing facility. The majority of state exams have open and closed books.
After you find out, equip yourself with all the tools to help you succeed. If they allow for certain books, consider buying them in bundles to save money. Read reviews on the books and consider picking and choosing if you want to save money but just remember that your learning is an investment in yourself so don't cut back too much. Check out iContractor.net to find out the most current information for each test and to buy bundled learning resources.
Tab, Highlight and Underline
One of the best and quickest ways to study is using quick reference tabs. They help get you familiar with the terminology and saves you times. There are little keywords and codes related to the industry that would take you a lot of mental energy to save and draw up a reference chart of your own. These resources already have gathered all the important notes and put it in one place for you.
When studying, make sure to highlight and underline only as taking notes is not allowed. Find key terms and phrases that you can reference back to right away to help reinforce your learning. Highlighting and underlining can be an art so figure out a system that works for you.
If you have time, also help verbalize the information out loud. It's even better if you have a friend that you've made at the prep course to call on the phone and just discuss out loud. This method also might point out holes in your knowledge or something you might have missed.
Conclusion
As with any endeavor, work hard and persevere so it will pay off in the end. It can be difficult to delay gratification but it also happens to be a useful life skill. What you learn here today will help make you more knowledgeable in your industry tomorrow, so don't sell yourself short.
Make sure to get adequate rest and nutrition as well. A fresh mind is ultimately more productive than a fatigued one. Consider adding the Pomodoro technique to your study habits as well to give your mind a quick break during long sessions.
Make sure to visit iContractor.net and Arizona Contractor License Center for more information and assistance. They can help make your life a lot easier. Good luck on your exam and we know you will prepare well for it.