Investigated | 4 Common Myths About Being An Independent Contractor

Published November 18th 2016 at 10:00am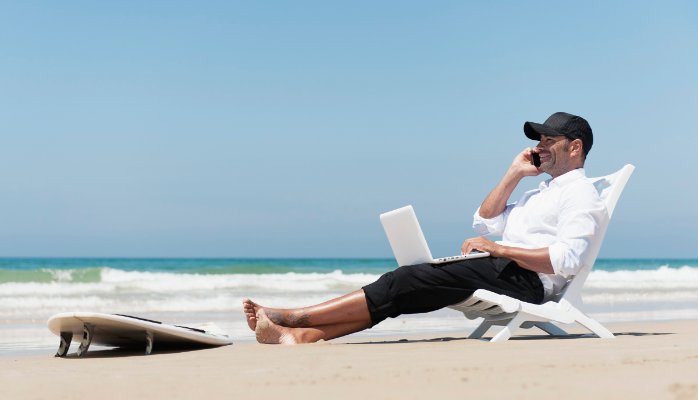 Does this sound familiar? Someone asked "where you are working" and you respond that you are Independent Contractor . However, their response is a mix of sympathy, respect, and confusion. If you are a person curious about working for yourself, this is something to be prepared for. The gig economy has made self-employment very popular. However, it still leaves many feeling confused and concerned.
Before you take part in this business venture here's a few things you should know. Though, the truth of the matter is this is all something you will eventually discover on your own. This article addresses some of the more common myths about being an independent contractor.
Common Myths About Being An Independent Contractor
1. Self-employed people make their own hours - Yes and no. While you will have some flexibility, the world tends to function on a set schedule. Your customers and clients will have expectations of when you will be available to complete tasks. Ultimately, you have to work when work is available. Therefore, you may not have that much control over when you work and when you are off.
2. Independent Contractors have more risk than a normal 8-5 - Ask yourself how much safety and control you have in a regular job? You can be laid-off or fired with a moments notice. Your health care and other benefits can change and diminish to satisfy a company's bottom line. If you need extra money, overtime is limited or unavailable. However, on the other hand, a self-employed person is completely in the driver seat.
3. Independent Contractor means having a limited revenue stream - If an employer fires you, your source of income goes away in that instant. How long will it take you to find another job? A self-employed contractor and or entity can diversify itself with multiple licenses. When you are receiving different types of revenue, from different customers, you have more security than receiving just one paycheck.
4. You will have to take any work you can get - Some people have the notion that being an independent contractor means your desperate for work all the time and or unemployable or lazy! They perceive these individuals as being so despondent that they will jump at anything. This is simply not true! As an independent contractor you regularly have to turn down work because you have more on your plate that one could handle and often times have to seek help.
Looking to branch out on your own? Worried about the cost? Not sure where to start? It starts with a conversation. We're highly experienced in what we do. It's better to see for yourself, than to never take action, based off a common myth, that is just that. A Myth!