Great Fishing in the Desert

Published April 2nd 2018 at 10:33am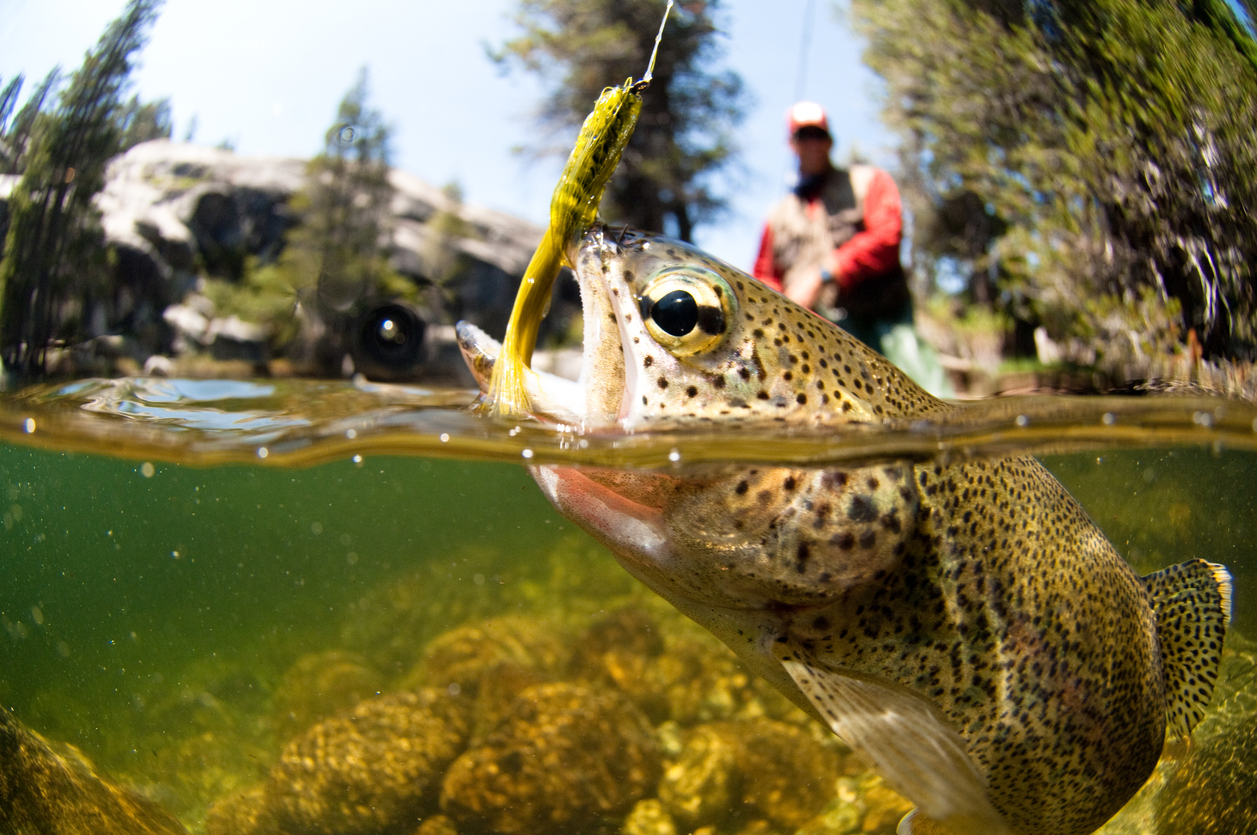 When one thinks of things to do on the weekend in Arizona, most of the time fishing isn't one of the first things that come to mind. Usually it's hiking or trying to stay indoors to get out of the heat. But the Grand Canyon State is home to quite a few lakes and waterways that can be good places to go fishing and escape the heat.
Lake Pleasant
Located about 30 miles from downtown Phoenix, Lake Pleasant is a common destination for both fisherman and recreational users alike. With over 10,000 acres of total water surface and 116 miles of shoreline it's easy to spend hours enjoying everything that the lake has to offer and not be bothered by the boaters and jet-skiers while you're trying to get a bite. There are dozens of secluded coves and on average the lake reaches depths of 70 feet. While Lake Pleasant, along with many of the other lakes in Arizona is man made, it's home to around 12 species of fish including bass, catfish, crappie, and bluegill. The lake is also home to Arizona's only population of white bass and state records for white bass and striped bass were caught in the lake's waters. While out on the water's you might also catch glimpses of other local wildlife such as bobcats, wild burros, and bald eagles.
Saguaro Lake
About an hour drive east from Phoenix on the Beeline Highway is Saguaro Lake , one of the four reservoirs of the Salt River. It's named for the many Saguaro cacti that surround the lake and has just about 22 miles of shoreline. The lake is open for recreation all year long and with a license fishing can be done both on the shore and from a boat. When the lake is full, its deepest point reaches 118 feet and the waters house several species of bass, rainbow trout, walleye, and many of the smaller staples like bluegill and crappie. The lake does draw people in for recreational watersports, but they have a noise restriction so that everyone has a chance to enjoy the lake in the way that they would like to.
Big Lake
Tucked away in the White Mountains of Eastern Arizona, Big Lake is the most remote of all the locations on this list but is often ranked as one of the top fishing spots in the state. It's a bit of a trek from Phoenix being located just south of Greer and around a four and a half hour drive, but this also leads to it a less popular destination, allowing for a more secluded fishing experience. Springtime is the most popular season for fishing at Big Lake as that's when it gets annually restocked with over 40,000 fingerling trout. The trout that can be found here include rainbow, brook, cutthroat, and occasionally brown trout. Watercraft on the lake are limited to electric or gas motors that are 10 HP or less.
Lynx Lake
Similar to Big Lake but in a easier to get to location is Lynx Lake which is located a few miles outside of Prescott. At 55 acres of surface area it's the smallest lake on this list and has the same watercraft restriction that can be found at Big Lake and swimming is prohibited it the waters. It's a popular location for camping, fishing and hiking and features a 2-mile trail on the lakeshore. The lake is periodically stocked with rainbow trout and is also home to largemouth bass, channel catfish, and sunfish. Other species you might see that are native to the area are bald eagles, osprey, and mule deer.
Arizona is home to many more lakes and waterways than just those listed above and has something to offer for all types of fisherman in every region of the state. For more information on the best places to fish in Arizona, be sure to check out the Arizona Game and Fish Department . So grab your fishing pole and tackle box and experience fishing in the desert!