8 Places You Can Go in Arizona to Explore Its History

Published August 6th 2018 at 10:36am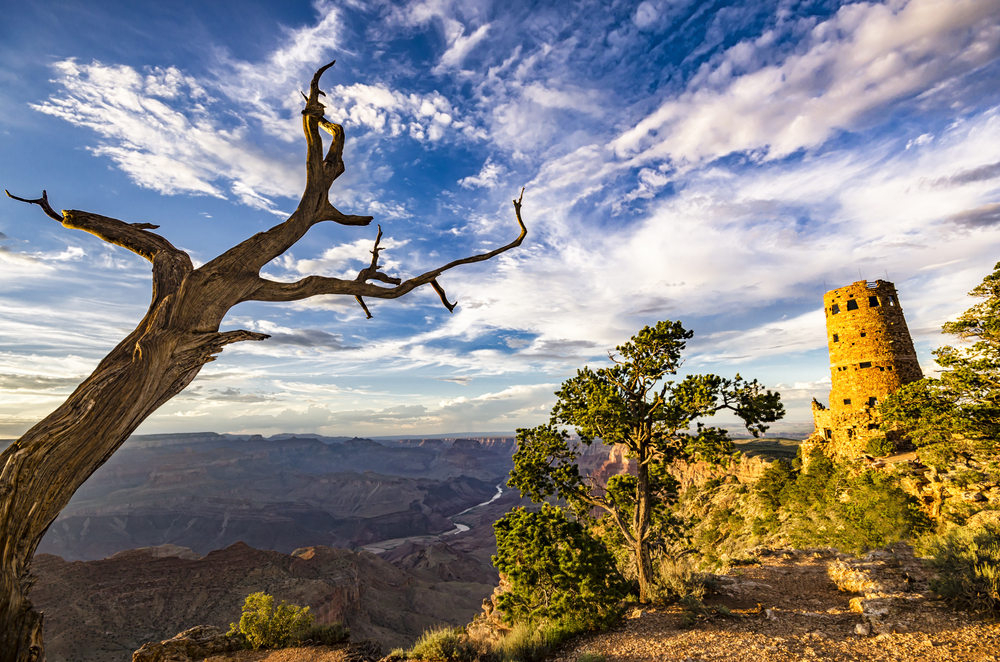 When it comes to statehood, Arizona is one of the youngest in the United States. With all of the development going on, it can be easy to forget that a place new to so many has its own unique history. Here are eight historical sites to visit if you're interested in a peak at Arizona's past.
1. Mission San Xavier del Bac
Address: 1950 W. San Xavier Road, Tucson, AZ
Website: http://www.sanxaviermission.org/Index.html
Built in the 18th century, this still-operating mission is considered to be one of the oldest and finest examples of Spanish Colonial architecture in the United States.
2. Hubbell Trading Post
Address: 1/2 AZ-264, Ganado, AZ
The oldest trading post still in operation on the Navajo Reservation, this site also offers a look at the family that owned and operated it in its early years.
Website: http://www.hubbelltradingpost.org/
3. Taliesin West
Address: 12345 N. Taliesin Drive, Scottsdale, AZ
Website: https://franklloydwright.org/taliesin-west/
This National Historic Landmark was painstakingly designed by Frank Lloyd Wright and his apprentices as a winter home and headquarters for the Taliesin Fellowship. Today, it's the home of the foundation and school of architecture named after him.
4. Yuma Territorial Prison State Historic Park
Address: 220 N. Prison Hill Road, Yuma, AZ
Website: http://www.yumaprison.org/index.html
The most infamous of territorial prisons in the 19th century, Yuma Territorial Prison was used for everything from a high school to a hospital before its designation as the third state park in Arizona history.
5. Riordan Mansion State Park
Address: 409 W. Riordan Road, Flagstaff, AZ
Website: https://azstateparks.com/riordan-mansion/
Built in 1904, this duplex-style mansion is an example of American Arts and Crafts style of architecture designed by Charles Whittlesey - the architect who worked on the El Tovar Hotel at the Grand Canyon.
6. Pioneer Living History Museum
Address: 3901 W. Pioneer Rd, Phoenix, AZ
Website: https://pioneeraz.org/
A combination of original and reconstructed buildings, this museum recreates life in a 19th-century Arizona pioneer town.
7. San Bernardino (John Slaughter) Ranch
Address: 6153 Geronimo Trail, Douglas, AZ
Website: https://www.slaughterranch.com/
If you were ever curious about the life of the sheriff with a reputation for cleaning up the territory and helping track Geronimo, his ranch is considered a National Historic Landmark
8. Mary Colter's Buildings - Grand Canyon National Park
Website: https://www.nps.gov/grca/learn/photosmultimedia/colter_index.htm
While you're at the Grand Canyon, be sure to squeeze in visits to Hopi House, Hermit's Rest, Lookout Studio, and other buildings designed by Mary Colter - one of America's earliest female architects.
If you have ideas or any other interest that you would like us to cover please let us know in the comments below.